Taiwan Leader Biotech Corp.
Taiwan Leader Biotech Corp. is established on the belief of "safety, quality and expertise". We achieve competitive advantage by conduct production technology research with academia, industry and government. To deliver the safest, most effective and highest quality products to our customers, Taiwan Leader Biotech Corp. constantly improve product lines by conduct rigorous scientific researches (animal experiment) and innovate and develop better manufacturing professional techniques.

Through the strategic location of our Biotech Research and Development Center, Taiwan Leader Biotech Corp. has concluded the effectiveness of the native Taiwanofungus camphoratus (Antrodia cinnamomea) and certification via joint research efforts of government institutions and world-known universities. Presently, Taiwan Leader Biotech Corp. actively involves in the development and research of herbal medicine. Taiwan Leader Biotech Corp is hopeful that the research of these health supplements contribute to the prevention of disease, and also strikes for excellence to become the core researcher and supplier of edible fungi and other health supplements in Taiwan, China, Japan and other southeast Asian countries. Eventually, Taiwan Leader Biotech Corp. aims to become the pioneer of the Biotechnology industry in Taiwan and develop herbal medicines to improve everyone's health in the world.

With respect to our company's strong belief and determination of quality control, we have gained support and investment from Formosa Biomedical Technology Corp. It is currently one of the largest core shareholders.


Cojet Biotech Inc.
The CAC101 team was established on March, 2006. Our professional fungal culture technology and innovative ideas was recognized by Taiwan government, and we stationed in NanKang Biotech Incubation Center of the Ministry of Economic Affairs. The complete support of national resources and professional technology, CAC101 team had developed the novel culture technique. We successfully restored the composition of wild Antrodia cinnamomea fruiting body by artificial cultivation, and the special fruiting body composition of CAC101 had analyzed and identified by the Council of Agriculture, Executive Yuan R.O.C.
The standardized process of CAC101 cultivation ensured consistent of
special fruiting body composition and not be variation by the different medium factors. Do not damage the nature but obtain the effective Antrodia cinnamomea fruiting body composition in short time, this technology was a major undertaking and had got the United States, China, and Taiwan patents.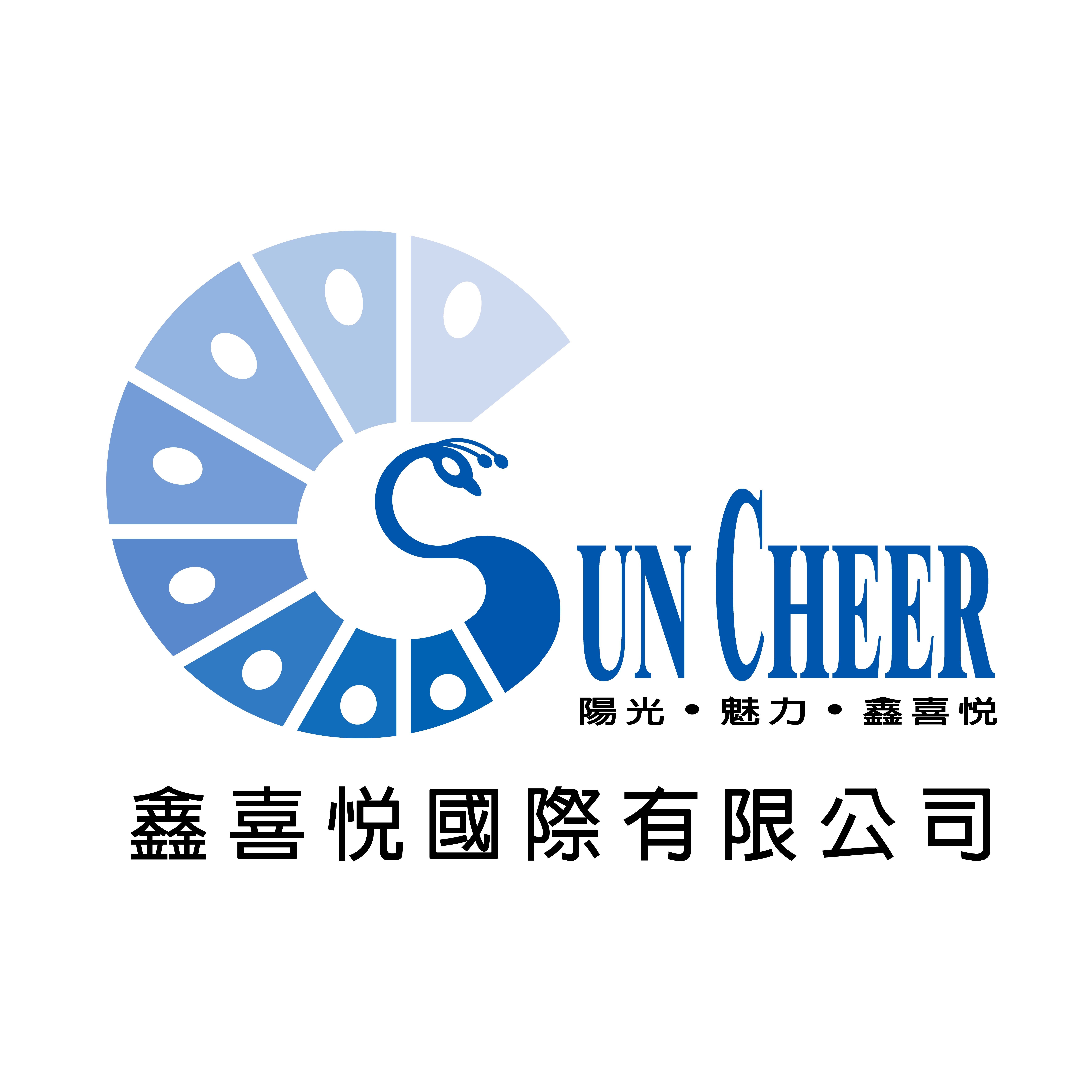 NEW SUN CHEER INTERNATIONAL LTD.
Giving you the premium care and guarding your family's health in all domains

Founded in 2008, the two major purpose of its products are"
"External care – cosmetic care"
"Internal adjustment – healthy and nurturing"
In 2010, it was awarded with the "10th National Quality Guarantee Golden Imagery Award" and in 2011 the "Cross-strait Cosmetic Award – Taiwan Top Brand"

"Sun Cheer" series of cosmetics is a professional series of cosmetic products for Asian type skin. It is a professional cosmetic cult brand that can repair, whiten, moisture and fight against aging. In 2013, it signed an official academic-industry cooperation with the Department of Cosmetic Science from Vanung University. It shall established a new milestone for the R&D of cosmetic products.

"Royal banquet" – health and nurturing series
The main product is, as widely respected, the edible cosmetics "Premium Bird's Nest" series. Not only can it be eaten and drunken, it is also integrated with "hasma", "caterpillar fungus", "pearl powder" and other healthy ingredients. In 2013, it launched the first "Bird's Nest Enzyme" and also introduced "Taiwan Stout Camphor Essence – MBDD" into the market in Taiwan. It is estimated to launched the first "Stout Camphor Bird's Nest" in Taiwan.

Sun Cheer believes that to be healthy and beautiful, it shall be done from inside to the outside, a full-range care, starting from the body.

Sun Cheer gives you the luminosity of the "sunlight" and a "charming" appearance. All in Sun Cheer!
Professional telemarketing – top one cosmetic brand

Website: http://suncheer.com.tw/



Joben Bio-Medical Co., Ltd.
Joben Bio-Medical Co., Ltd. was formally qualified as a 'biotech new drug company' approved by the Ministry of Economic Affairs in July 2013. Capitalizing on the wisdom in Chinese herbs that was passed down from our Han ancestors, Joben Bio-Medical adopts modern technologies to give it a new look and a new value, turning the legend of millennia into scientific reality. The company uses supercritical carbon dioxide extraction technology to develop new botanical drugs, local Chinese herbs, dietary supplements and medical beauty anti-aging products. At the same time, it also injects new life into the development of Taiwan's local specialty -- Taiwanofungus camphorates fruiting bodies. The company has established a stable business strategy as well as pragmatic and flexible financial planning, and invested in its R&D team to continuously develop biotech new drugs in the long term, in order to create the company's largest investment value and assure real competitive advantages.